Willkommen bei Mercier
Spanische Immobilien
sind unsere Leidenschaft

Für spanische Eigentumswohnungen zum besten Preis-Leistungs-Verhältnis in Mazarron, Murcia und der Costa Calida. Mercers sollte Ihre erste Wahl sein.

In den letzten 37 Jahren haben wir daran gearbeitet, Mercers Spanish Property zu dem Unternehmen zu machen, von dem wir gerne kaufen würden. Dies hat zu einem preisgekrönten Service geführt, der in der Region Murcia seinesgleichen sucht.

Wir haben 2-Schlafzimmer-Immobilien ab 40.000 € und luxuriöse freistehende 3-Schlafzimmer-Villen mit privatem Pool auf einem Golfplatz für nur 115.000 €. Für die beste Auswahl an Immobilien sprechen Sie mit Mercers, dem EINZIGEN preisgekrönten Immobilienmakler in Mazarron. Starten Sie hier Ihre Suche nach der Immobilie Ihrer Träume in Spanien und Sie werden nicht enttäuscht sein.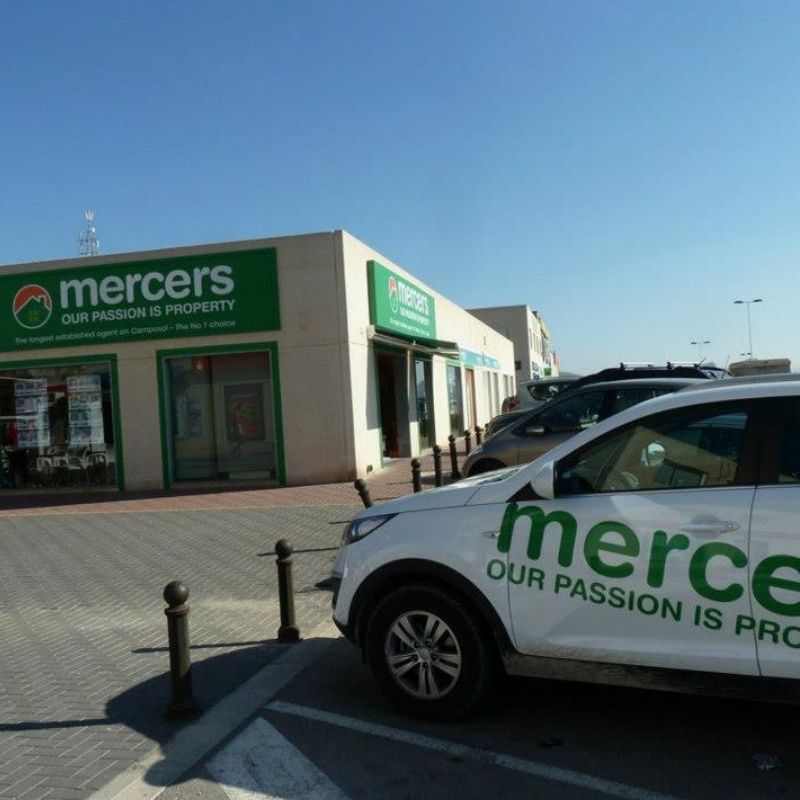 Immobilien zum Verkauf in Spanien
Preisgekrönter Service & unvergleichlicher Ruf
0
%
Customer Satisfaction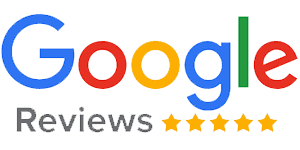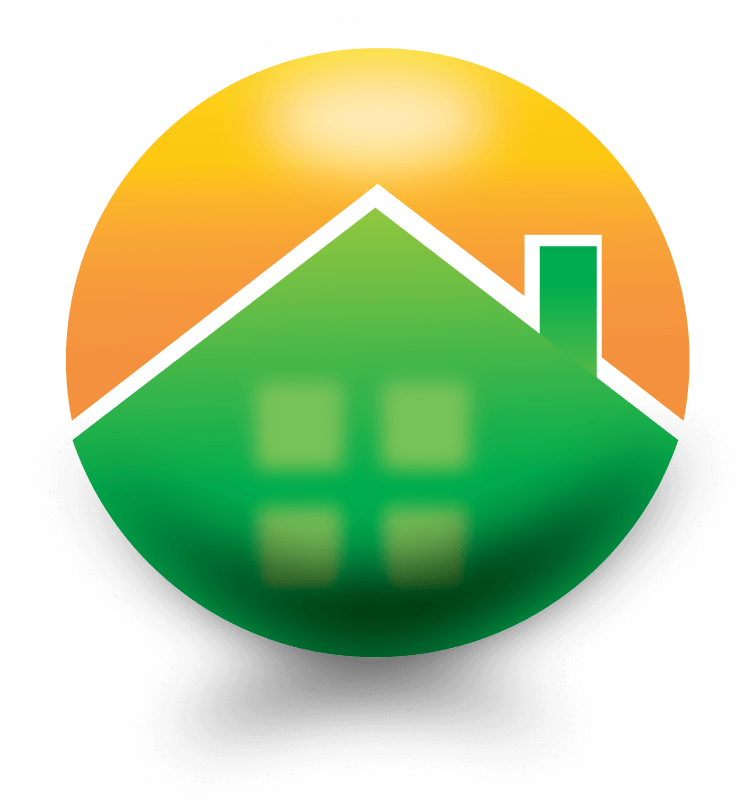 Ian & Judy

Just a quick message to say a big thankyou. after seeing a couple of agents in the port, who weren't very helpful, we were of a view that we may well give up on buying a property. we came to Mercers feeling pretty indifferent, but having you show us around, with an honest, unbiased opinion completely changed our minds. you showed us the Fiesta, which was absolutely perfect for us, so we now have a lovely Spanish home which we look forward to spending a lot of time in. once again, many , many thanks, you really were a great help to us.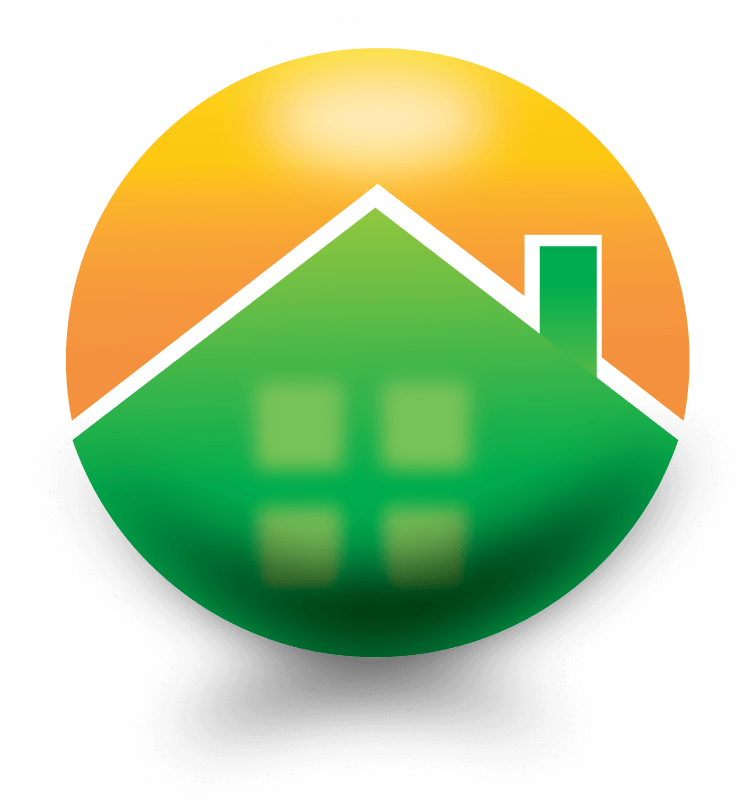 Gary & Chel

Thank you Lyndsay - from the first time that we met you we were really impressed with your professionalism and first rate knowledge of the local area and property market. You listened to what we wanted and came along with a good selection of property even though we had not given you much notice that we were coming. With every property that you showed us you gave us invaluable guidance and at no point during the day did we feel in any way pressurised both in terms of time and in any requirement to buy something.

Denken Sie über den Kauf/Verkauf nach?
Wenn Sie eine Immobilie in Spanien verkaufen oder kaufen möchten, ist Mercers hier, um Ihnen zu helfen!

Wir sind ein mehrfach preisgekrönter Makler

Wir wissen, wie schlimm es sein kann stressig, und unsere Experten helfen Ihnen jeder Schritt

Wir haben über 30 Jahre Erfahrung

Wir behandeln unsere Kunden immer mit dem größter Respekt und Professionalität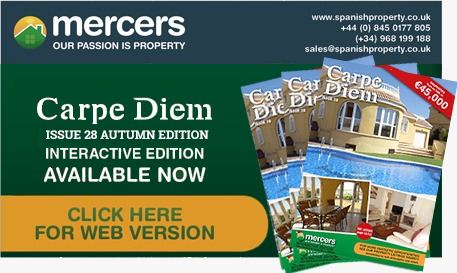 Die meistgesehenen spanischen Immobilien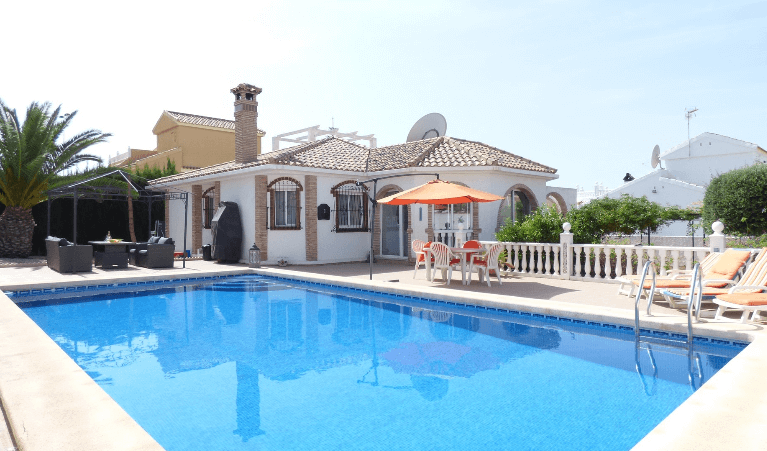 Wochenansichten: 275
Neuesten Nachrichten

Die Stimme ist abgegeben und Großbritannien wird die EU verlassen. Dies wirft eine Reihe von Fragen auf, die uns gestellt wurden, und ich werde sie mit historischen Fakten und nicht nur mit meiner Meinung beantworten.
Accreditations & Awards
As a family-owned and run business we have always done our utmost to see that our clients get the best possible service. In addition, we have been honorary members of the National Association of Estate Agents (NAEA) and the Association of International Property Professionals (AIPP) for over 30 years. Trust in us to guide you through the entire process of buying property in Spain.